If you're among us non-Hollywood-superstar mortals, you'd understand the grieve and stress of waking up to not being able to decide on what to wear for the day – regardless of whether you're fashion-conscious or not. You've probably heard the phrase 'I have nothing to wear' more times than you can possibly count; from friends, family, or even by yourself.
Now, what if we told you that you can just leave the what-to-wear decision making to a mobile app? These ingenious mobile apps are a dream come true for all you man and woman of fashion! You can bid adieu to the long hours spent on choosing which outfit to wear in the morning and even be a trendsetter among your peers (major plus point: longer sleep time!)
Let's dive into the top three fashion apps and be prepared to be mind blown!
1. Ombrè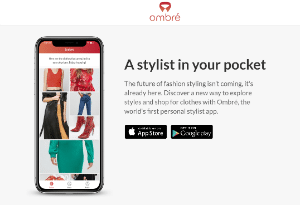 This marvelous app is truly a fashion-godsend. Ombrè is the world's first personal stylist app which can help you find the best outfits to match your body shape, personal preference, height, and even your skin tone!
What's more, this genius mobile app is homegrown! Yup, you read that right. Ombrè was founded and developed by a team of young Malaysian entrepreneurs whose aim is to help Malaysians – and everyone in the world – find their own unique style. Their hashtag #dresslikeyourself says all about their passion to help you look your best without compromising on your own identity.
This app can help you choose the best outfits according to your own preference among various online stores, so there'll be less chances of you buying clothes that don't fit or don't look good on you. The best part of it is that it can help you mix and match your existing clothes! So, not only can Ombrè help you to save more time and money, it'll also help you to dress to the nines, every time. You can download Ombrè for free here!
2. Villoid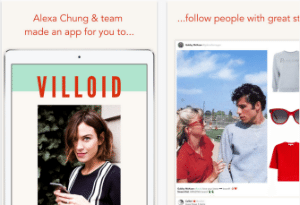 If you want to stay on top of what's trending in the fashion world, then Villoid is the perfect mobile app for you. Villoid is partially the brainchild of Alexa Chung, an international model and one of the most respected fashion icon in the world.
Read Also : 13 Popular Brands You Never Knew Were Malaysian
This app was carefully developed to be a platform for those who love fashion, and it allows users to upload pictures of clothing items, build your own style boards, see other user's style boards, shop on selected online stores, and even interact and share fashion interests with other users!
It reminds you a little of Pinterest, except that you can buy the clothes you like right there and then. What's more, you can even follow the fashion bloggers and big names like Alexa Chung and see what trend they're into! You can download Villoid for free here.
3. Shoppr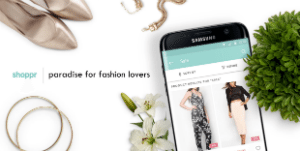 Known as the Tinder of fashion and shopping world, Shoppr lets you see carefully curated products that you might like based on your Facebook profile (you need to connect this app to your Facebook account for this to work) and your personal settings.
You just need to swipe left or right on the suggested clothing items – just like Tinder! And, the more you swipe, the more the app learns about you, which enables it to send more personalised product suggestions your way.
You can also shop for the products directly through the app, which cuts down the hassle of buying and shopping from different stores. What's more, Shoppr will send you alerts on the latest sales and promotions to help you save more! Download Shoppr for free here.
Thank You, Technology! Sincerely, Fashion Lovers
Technology sure has come a long way, and with these fashion mobile apps, we can even revolutionise the way we spend time on dressing ourselves – and of course, shopping for outfits. We look forward to seeing what new features these mobile apps can offer us in the future, but for now, we hope you enjoy these time, money, and effort-saving fashion mobile apps!
To make your styling journey a lot more convenient minus the fuss, you may want to set your sights on a cashback credit card. Not sure where to look? Our comparison tool is here to help you pick the one that fits your spending style best.
Have you tried these fashion mobile apps before? Do you have any suggestions on other mobile apps we can try? Share your thoughts and ideas in the comment section below!