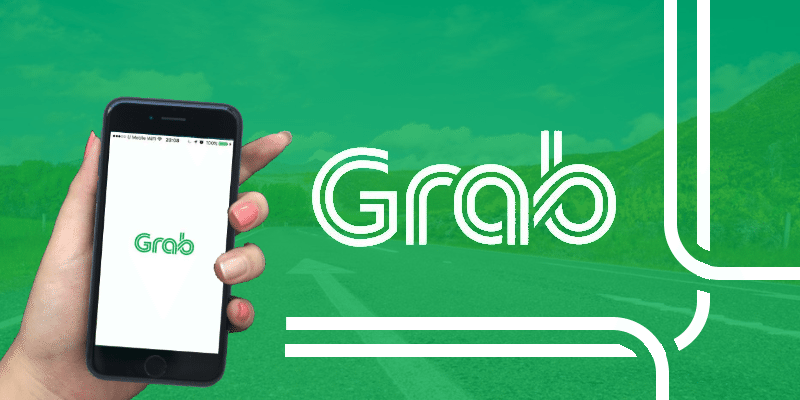 Grab Malaysia has introduced GrabClub for Malaysia, a new monthly subscription plan that allows users to save on Grab rides and GrabFood deliveries.
Designed for the urban millennials, GrabClub subscribers can save as much as 55% on rides and food orders. For now, there is only one plan, the Grab-It-All pass which costs RM50 monthly but is worth RM110 in Grab vouchers.
The plan consists of 15 Grab ride coupons worth RM4 each, and ten free delivery vouchers for GrabFood orders of RM20 or more. For those who use Grab to and from work, and regularly order food using GrabFood, GrabClub is a no-brainer service to save money.
The vouchers that users receive for the plan will be saved in the "My Rewards" page. However, vouchers that are not utilised within 30 days will be forfeited and refreshed along with the plan. Just like other subscription plans, customers who wish to cancel the plan should do so before the renewal of a new cycle to avoid being charged for the next cycle. Cancellations take effect from the start of the new subscription date.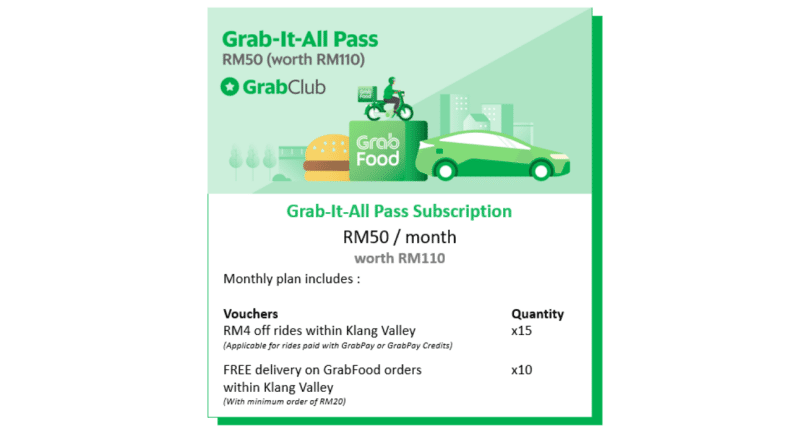 Apart from that, the monthly passes auto-renew after the 30 days cycle has ended. The fee will be deducted straight from your GrabPay e-wallet. However, if there is insufficient credit in your mobile wallet, you will be alerted to top up the balance while your subscription is put on hold.
GrabClub is currently available as a trial basis in Malaysia, and is limited only to the Klang Valley and to the first 35,000 subscribers. Grab users will be able to sign up for the plan via Grab app, and pay for the plan using GrabPay credits.