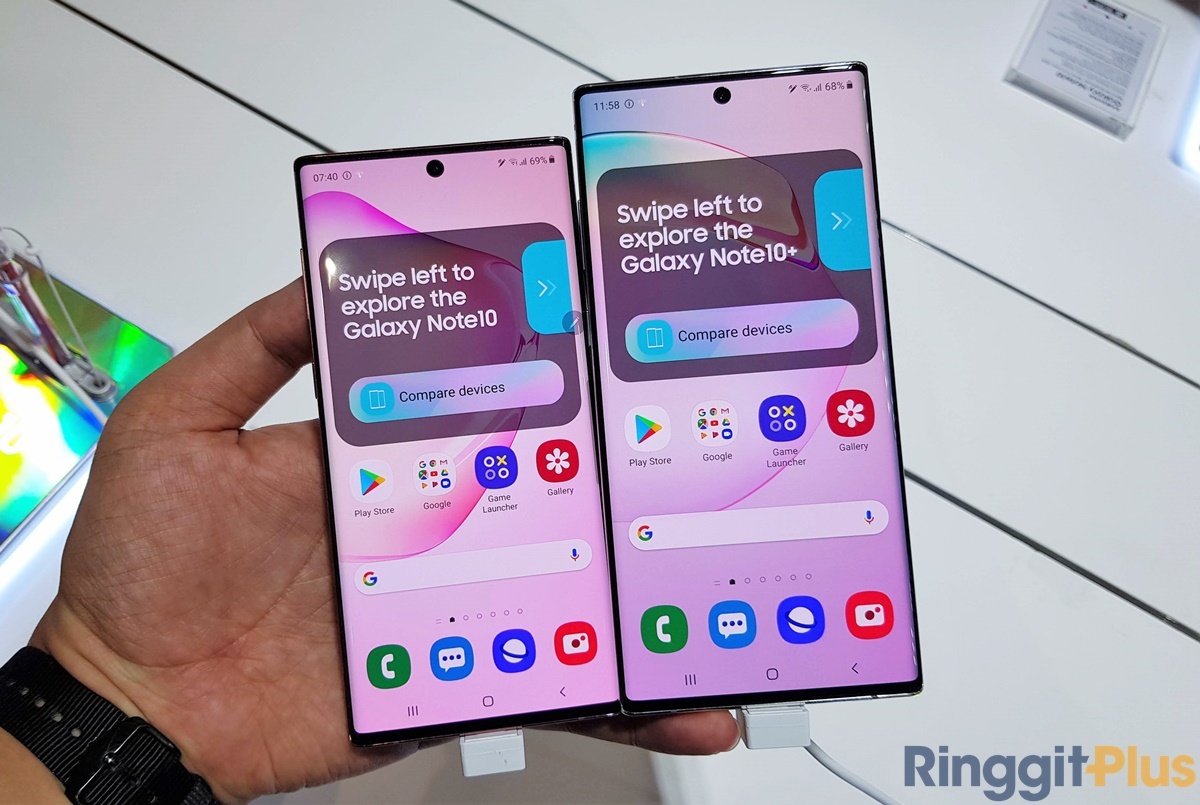 Samsung Malaysia has officially announced its latest Galaxy Note 10 flagship smartphones, and it's coming to Malaysia very soon. With pre-order details now available across Samsung's retail partners, we'll also be sharing the best places to get one in this article.
But first, let's talk about the devices. As the latest models in Samsung's power-user-centric line, the Galaxy Note 10 and Galaxy Note 10+ are packed with features. For the first time, Samsung is introducing a smaller Note model – the Note 10 feels extremely comfortable in the hands, and is roughly the same size as a Galaxy S10…but with the advantage of the S Pen.
Both the Galaxy Note 10 and Note 10+ are powered by Samsung's brand new Exynos 9825 processor that was just announced yesterday. Memory and storage are in abundance as well for both devices: for the Malaysian market, the Note 10 is equipped with 6GB of RAM (the same as the Note 9) and a massive 256GB built in storage while the Note 10+ packs a huge 12GB of RAM, and is available in 256GB and 512GB storage options – even more than most laptops!
What's new, Galaxy Note?
From a hardware perspective, this year's Galaxy Note feels like an iteration of the S10 series. It's got an Infinity-O display with just a tiny rounded camera cutout for the front camera, giving it a spectacular 94% screen-to-body ratio. This means that despite the larger 6.8-inch screen size of the Note 10+, the overall dimensions are similar to the 6.4-inch Note 9.
For photography enthusiasts, the Galaxy Note 10's camera will be…familiar, to say the least. There are no notable (sorry) changes here – the rear camera setup is the same as the Galaxy S10+: a triple-sensor setup consisting a 12MP main sensor with dual apertures, a 12MP telephoto sensor for 2x optical zoom, and a 16MP sensor with ultra-wide angle lens. For the Note 10+, there's an additional DepthVision camera, which has some nifty tricks by tracking depth and creating a 3D model just by scanning an object. Round the front, the selfie camera is a 10MP unit.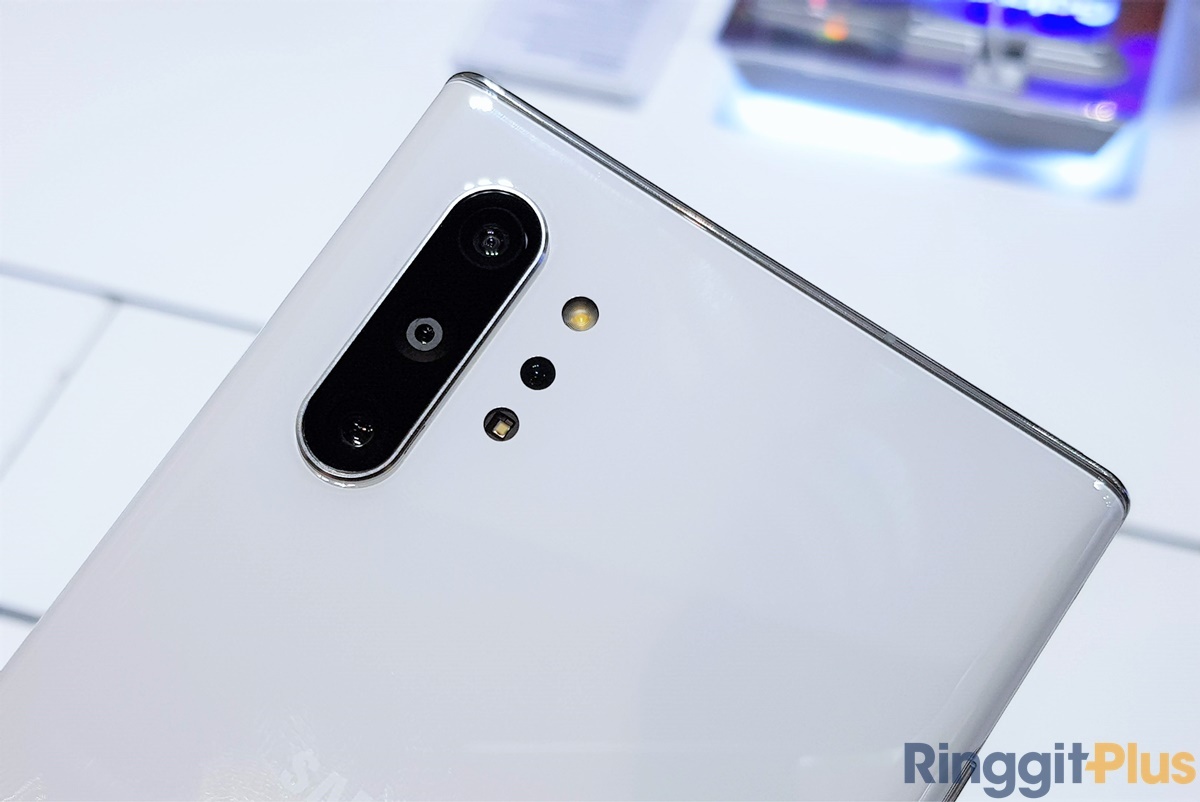 For those who have wished for a Galaxy Note experience in a smaller form factor, the Galaxy Note 10 is the answer. It is delightfully compact and is easily usable with one hand – though there are some sacrifices. Compared to the Note 10+, it has a smaller and lower resolution display, less RAM, a smaller battery, and it loses a depth-sensing Time of Flight (ToF) sensor at the back.
There are a number of new S Pen features, including Handwriting to Text, S Pen Air Actions that include useful ways to remotely control the camera app, AR Doodle, and Link to Windows that allows connection and syncing to a Windows PC.
Finally, the Galaxy Note 10 gets a power boost in more ways than one. A new Super Fast Charging feature charges the Note 10 at 45W of power, three times faster than Samsung's previous Adaptive Fast Charge 15W adapters (but the included charger for the Note 10 is rated at 25W). It also has faster wireless charging capabilities, while Wireless PowerShare lets you recharge other devices using the Note 10.
Samsung Galaxy Note 10 Retail Price In Malaysia
With three variants, Samsung's Galaxy Note 10 lineup feels congested especially when there are also three distinct models in the Galaxy S10 series (S10e, S10, S10+). Nevertheless, here's the breakdown in price:
Samsung Galaxy Note 10 (256GB): RM3,699
Samsung Galaxy Note 10+ (256GB): RM4,199
Samsung Galaxy Note 10+ (512GB): RM4,799 (not available for pre-order, as all 256GB orders are upgraded to 512GB)
Best Samsung Galaxy Note 10 Pre-Order Offers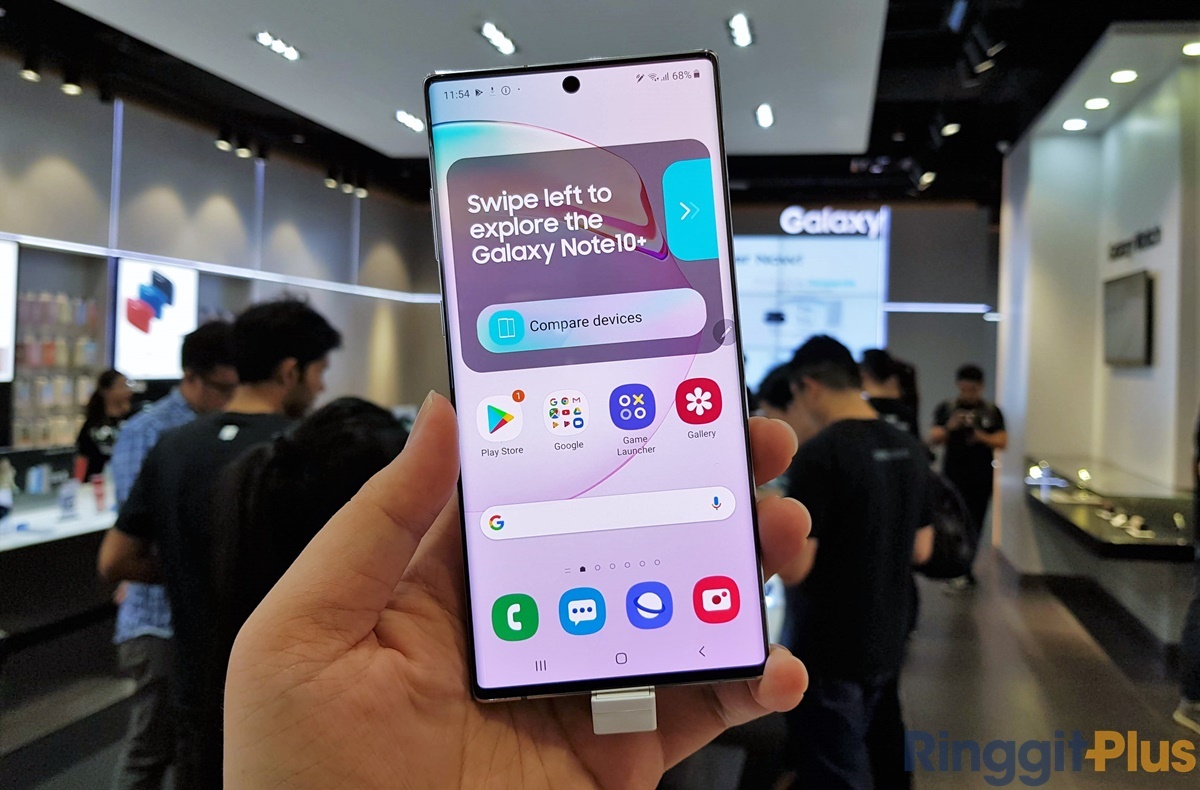 Samsung is opening pre-orders for the Galaxy Note 10 in Malaysia starting from 5pm, 8 August 2019 (today) until 18 August – or until stocks run out. Now, Samsung streamlines its pre-order promotion across its retail partners, and it is up to these partners to offer more to entice customers. For the Note 10, pre-orders for both variants carry freebies worth at least RM1,000 in value. They include additional warranty and screen crack protection, as well as a cool wireless charging powerbank. For the Note 10, customers also get a free Galaxy Buds wireless earphones, while Note 10+ buyers will receive a storage upgrade from 256GB to the 512GB model.
Pre-order customers have the option to pay a non-refundable RM300 deposit first before paying the rest upon collection, or to pay the full amount during the pre-order period. So, with about a dozen retail partners to choose from, which retail partner gives the best pre-order promotion for the Galaxy Note 10?

Let's start with the e-commerce giants, Lazada and Shopee. Both platforms have official Samsung Stores that offer the devices with the official pre-order promotions. Lazada offers some form of cashback if you use its Wallet, while Shopee currently has a number of promo codes to take RM12 off your purchase if you use specific cards (more on that below).
Meanwhile, Harvey Norman has a special treat for HSBC cardholders. All Galaxy Note 10/10+ pre-orders paid using HSBC cards are entitled to 0% interest instalment plans, at up to 36 (in-store) or 24 (online) months, with free delivery on the day of collection. And, the first 200 customers who pay with HSBC cards will also receive a complimentary additional 1 year Product Care warranty, giving the device a total of 3 years warranty.


But the best pre-order promotion seems to be for Citibank cardholders placing their orders at Senheng/SenQ. Citibank cardholders who are Senheng's PlusOne Citi members will automatically receive 2 years extended warranty for the Note 10, while the first 1,100 customers who pay for the pre-order with a Citi card will be eligible for 0% interest instalment plan at up to 36 months and receive a free Galaxy Fit e fitness tracker worth RM139. Plus, with Shopback offering 5.5% cashback for all Senheng transactions for today (8 Aug) only, you'll be saving an additional RM203.44 to RM230.95 off the retail price.
Protip: Get more savings with the right credit cards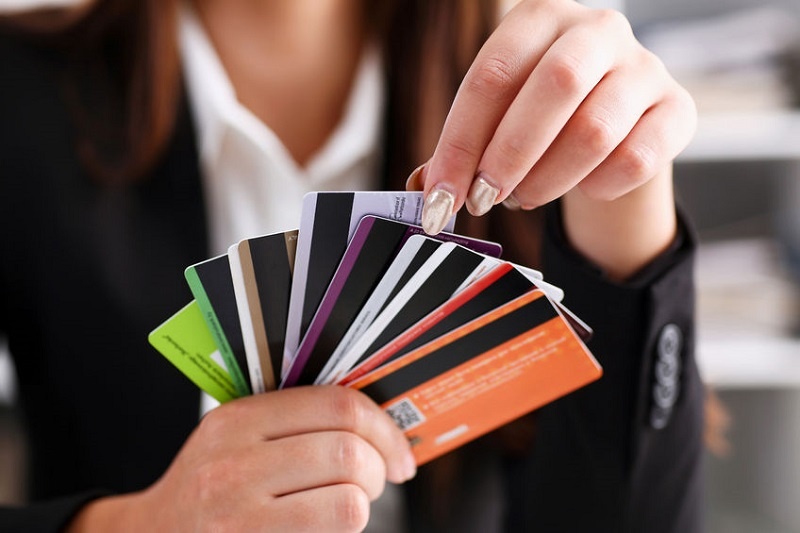 Optimising purchases with the right credit cards can save you quite a bit of money in the long run (via rewards points) or immediate cashback. For example, using HSBC cards at Harvey Norman or Citi cards at Senheng unlocks exclusive offers – on top of the benefits of the cards themselves.
Besides that, some cards can be rewarding on their own. For instance, you will earn RM100 in cashback just for paying for the pre-order with a Maybank FC Barcelona Visa Signature card, because this card gives additional cashback in May and August. Meanwhile, the Standard Chartered Liverpool FC Cashback card offers 5% cashback capped at RM50 a month.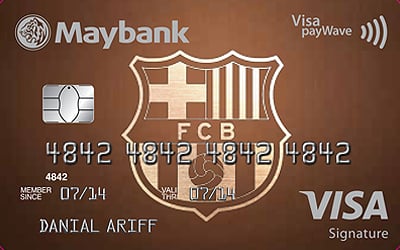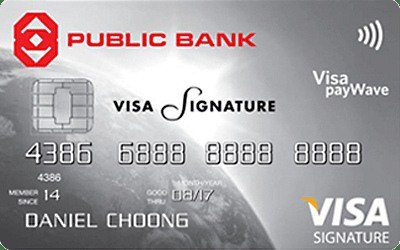 Not to forget, cards that offer cashback for online transactions mean you'll earn additional cashback for your Note 10 pre-order, as long as they are conducted online. Our best cards for online cashback list includes popular options such as Public Bank Visa Signature (6% capped at RM38) and Quantum Mastercard (5% capped at RM30), and the Standard Chartered JustOne Platinum Mastercard (up to 15%, capped at RM30).
If you are planning to shop at Shopee, there are a number of coupon codes that are eligible when you use specific bank credit cards, such as Public Bank (SBFPBB) and Citibank (SBFCITI).
These big-ticket purchases are also great opportunities to rack up rewards points for air miles – which can be very rewarding in the long run. Maybank 2 Premier's Amex Reserve has the best air miles redemption rate at RM1 for 1 air mile, and is accepted at Senheng/SenQ, Harvey Norman, among others.