About two weeks ago, were received a mention on Twitter from Rebecca Choong (Hi Rebecca! waves) and she asked us a very good question: Is no credit worse than bad credit?
In order to answer this question, it is of primary importance to understand what the two means in definition and in consequence to your financial life.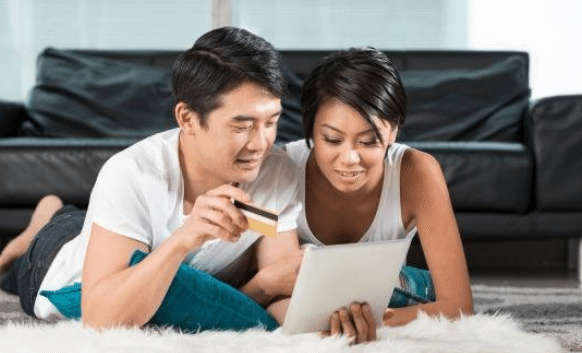 Having No Credit
To have no credit simply means that you do not have anything on your credit report. You have not borrowed money in the past, never used any credit card, nor taken a car loan or mortgage.
This is usually the case for young adults who recently graduated or are starting out on their first job. However, you could be more senior and still have no credit standing if you chose not to apply for credit throughout your life for whatever reason.
The consequence of having no credit means banks have no idea if you are a credit risk or not. This is a bit of gamble for them. The slate is clean and there's a 50/50 chance they could lose.
Having Bad Credit
Bad credit on the other hand means that you have a credit history and it isn't as pretty as it should be! Perhaps you weren't consistent in making your payments on time, experienced foreclosure, repossessions or even bankruptcy in your past.
These problems will be in your credit report and will be the benchmark for any lender to make their decision.
If the consequence of a borrower having no credit means a bank undertakes a 50% risk of non-payment/default from him; bad credit significantly increases that risk to 80 or 90%.*
Why? It is usually expected that a bad paymaster will continue to be a bad paymaster unless something in his circumstance has drastically changed.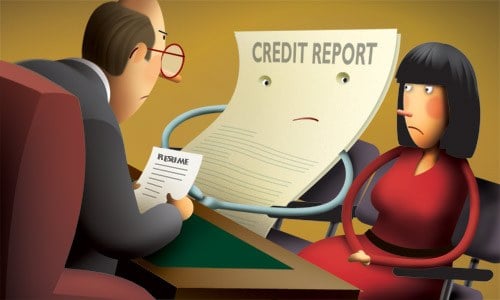 An Issue of Risk
In lending agreements, the biggest concern for any bank is the issue of risk. How each bank calculates the risk of lending will differ in details but not in substance.
Primarily, the bank is concerned with a potential borrower's risk of defaulting. Credit history plays a big part in determining the level of risk but so do other factors such as the stability of employment, significant wage increases or change in payment behaviour (for those with credit history).
Once they have assessed the level of risk a potential borrower carries; they will be able to make a decision to proceed with approval or not.
Some banks are more conservative and are less willing to take risks compared to others but thanks to the individual methods of assessing the situation; it is often hard to predict which bank will approve your application and which will not.
Because of this uncertainty, many borrowers tend to try a few banks at a time as a sort of 'gamble' to see which bank will approve their application.
Which is Ultimately Better?
Now that we've explained the meaning and repercussions of each, we can logically decide, which will be better. In such a situation, thanks to the variable nature of assessments by the banks (as mentioned above); it will not be a definite answer.
From the bank's perspective, a person with no credit history is a blank canvas. He is not a 'sure thing' like a person with good credit but he's next on the scale. There is a 50% chance he could be a good paymaster.
In such a situation, many banks will offer a low credit amount as a trial, such as a credit card with a low credit limit or a small personal loan. This will help them see just how good a paymaster the newbie debtor is without risking too much.
For a person with bad credit however, it also depends on the degree of default. Were a few payments late but ultimately repaid? Or did the debtor outright default and never repaid a loan or been made bankrupt? In the latter situation, it can safely be assumed that no bank will offer you a loan.
If the person fell into the former defaulting category; some banks may be ready to offer a smaller loan at a higher interest rate to see if you can prove yourself to be a good paymaster once again.
As such, you can have the same problem of not getting your loan approved or having only a small loan approved in either situation but with a higher chance of rejection if you have bad credit.
If we look at it in terms of approval rates, having no credit fares a little better.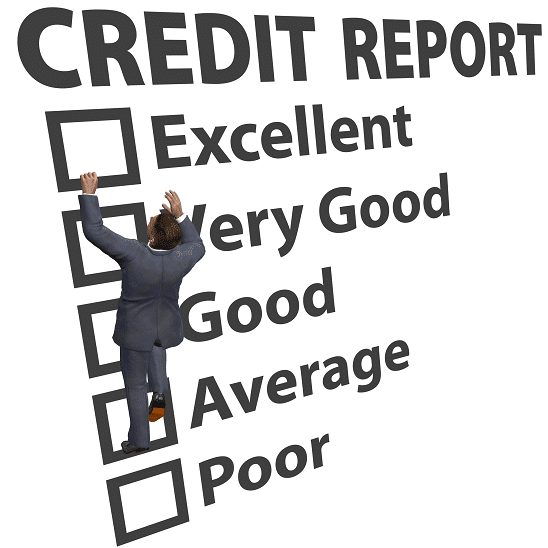 Final Action Points
If you have bad credit, you will need to regain the trust of financial institutions. To start, you need to know just how bad your credit history looks and then work on fixing it.
You will have to repay all your loans (if you have defaulted) or start repaying your instalments on time if you have been tardy in that area.
The case is a little different for a person with no credit where the only concern for him/her is to gain the bank's trust. One may opt for a secured credit card, or try a few banks and accept the first small loan or beginner credit card you are given to prove your creditworthiness.
Looking at the action points for a person with no credit versus someone with bad credit, the former certainly looks a lot more pleasing. However, both will require you to simply be the model debtor and repay what you owe.
*Percentages quoted are explanation examples and are not based on any bank's internal assessment criteria.