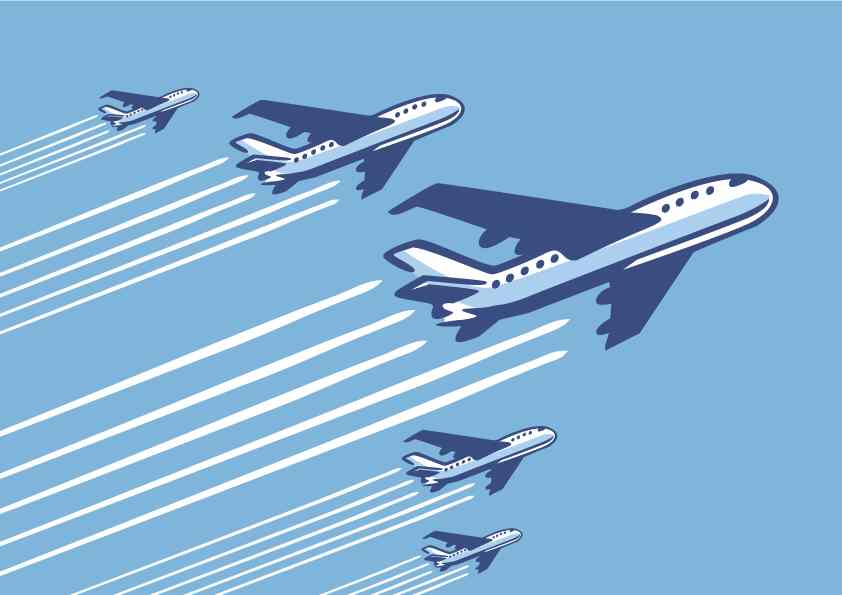 Are Reward Points Credit Cards right for you?
Whether its getting cashback or redeeming reward points, keep one thing in mind: these credit cards are only good for you if you can pay off your balance in full every month.
The interest that builds up when you don't pay your credit card bills on time will become an burden rather than advantage, and all your cashback and rewards will amount to nothing compared with the money you'll owe the bank!
Converting Points to Air Miles for 'Free' Flight Redemptions
Air travel has come a long way since the 1990's Thanks to the likes of budget airlines such as AirAsia, FireFly and Malindo Air every average joe can afford to jet off on a holiday whenever they want.
Earning Air Miles was a luxury limited to regular travellers earning frequent flyer miles, they could redeem free flights with enough paid tickets within a specified time frame. These days swiping your credit card at the local cinema, petrol station, or your favourite grocery store can get you closer to big discounts on your summer vacation!
How? By using credit cards that offer reward points every time you spend! Rewards credit cards give their users 'points' for each purchase they make. These points can then be converted into Air Miles. There are quite a few cards out there which offer this privilege and the conversion points vary among cards and airlines.
What to look out for when choosing a card
If you are already an Enrich or a KrisFlyer member and are scouting around for a credit card to further add to your air miles, don't focus all your attention on cards with specific airline partnerships only (for example, CIMB Enrich Platinum MasterCard), because there are other cards that could actually give better air miles with their reward points conversion alone!
Some things to consider before choosing a credit card for collecting air miles:
Cashback > Reward Points
While earning air miles certainly feels good, nothing pays for an airfare better than cold hard cash. All things equal, if you are considering between two cards with similar payouts, but one offers reward points and the other cashback, a wise choice would be to pick the cash! The trickier part is determining what the payout is in terms of miles.
RM Spent Per Reward Points
This is basically the number of reward points you get for every RM1 spent. The minimum would be RM 1 = 1 reward point.
However, you do get some credit card issuers offering a little extra when you make certain types of purchases. These can range from 2x, 5x or even 10x more reward points!
Conversion Rate from Reward Points to Air Miles
It's all well and good to get the 2x'es and 5x'es, but how many reward points do you need to acquire in order to convert to air miles? Let's take a look at an extreme example:
Card A:  10 points per RM spent, and a conversion rate of 15,000 reward points = 1,000 air miles
Card B:  5 points per RM spent, and a conversion rate of 7,000 reward points = 1,000 air miles
While using Card A to get 10x points certainly sounds enticing, once you look at the air miles conversion rate, you get to see that things may be less rosy, and Card B will actually give you more bang for your buck. But how do we do the calculation exactly? For that we calculate…
How many Air Miles do I get by spending RM1,000?
The final calculation here is to connect spending and Air Miles. Getting more Air Miles for a certain level of spending is the name of the game here.
So in our earlier example:
Card A:  RM1,000 spending at 10x points will get you 10,000 points which you can convert to 666 Air Miles (RM1,500 to get 1,000 miles)
Card B:  RM1,000 spending at 5x points will get you 5,000 points which you can convert to 714 Air Miles,  (RM1,400 to get 1,000 miles)
As you can see in this scenario, you get more out card B with the same spending amount, even though card A offers twice as much points!
So, there are deals to be had if you can find the right credit card that matches your spending pattern, bill payments and holiday plans What are you waiting for? Check out our Top 5 Best Holiday Travel Credit Cards, or the grand RinggitPlus list of all travel credit cards in Malaysia if you can't find one that suits you leave a comment, perhaps we can help.