There are many reasons to use a credit card while you travel – convenience, security features, and purchase protection come to mind, but that's not all! Your card can also help you spend less and save more while you set off on your next adventure. Here are eleven ways a credit card can help whittle your travel costs: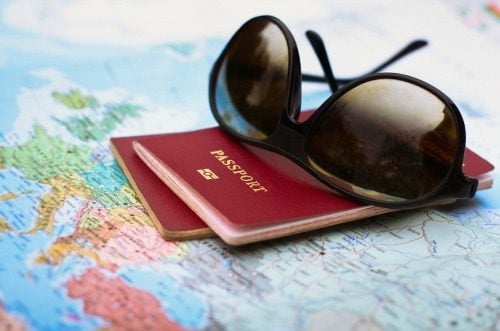 1. Get Better Exchange Rates
Your credit card often offers more competitive exchange rates than that of money changers even after considering foreign transaction fees.
Lower rates can significantly save you a chunk of cash when you shop, dine, and pay for accommodation in the destination currency.
2. Redeem Reward Points For Flight Tickets And Hotel Stays
Most credit card reward systems allow you to earn points for everyday spending, which can later be converted for flight tickets and hotel stays. For example, swiping with a Maybank World MasterCard for anything from dining to shopping will earn you TreatsAirmiles, which can be used to redeem complimentary flights and discounts on flight tickets. Check also if you can use your reward points for in-flight shopping or extra baggage fees.
Some credit cards offer extra reward points when you swipe for overseas purchases, sometimes double or more!
3. Major Discounts At Participating Merchants
Take advantage of the airline, hotel, recreational and retail co-brand cards for substantial discounts on your travel expenses. With CIMB Enrich World MasterCard, cardholders enjoy major flight deals from Malaysia Airlines as well as bonus Enrich Miles – which can be converted for free or discounted flight tickets.
Be sure to check with your credit card provider for the latest promotions, especially the ones that apply to your travel destination. You can also bookmark our travel promotions page to stay in the loop for the best travel discounts and offers.
<a href="https://ringgitplus.com/en/credit-card/?utm_source=ringgitplus&utm_medium=banner&utm_campaign=my-rpint-crcd-gen&utm_content=blogcta_crcd_bestcreditcardinmalaysia_ringgitplus_mid"title="Compare credit card">

4. Complimentary Travel Insurance
This is probably one of the biggest benefits having a travel credit card. Most cards will cover you for a host of travel inconveniences, such as missing connecting flights and accommodation due to delays, as well as medical benefits. You can also claim for reimbursements when purchasing essentials if your luggage is lost or delayed.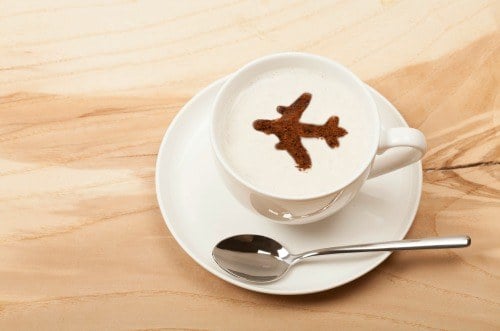 5. In-Flight Perks
Flights can be a lot more comfortable with good-time inducements like in-flight meals, entertainment, as well as having a preferred seat. Unfortunately, some airlines (especially budget airlines) will charge you extra for these little comforts.
With an AirAsia-Citi Gold Visa card, you can enjoy in-flight meals and Pick-a-Seat vouchers to enhance your flight experience. You can also use your points to pay for checked baggage.
6. Free Premium Loyalty Memberships
Your credit card can actually "buy" you premium hotel memberships – a rewarding experience, especially if they offer discounts on room rates and dining.
Maybank World MasterCard for instance, gets you a free Hilton Premium Club Membership that has huge savings perks. Depending on your tier, you can enjoy discounts of up to 50% for dining and room service plus lower rates or even complimentary accommodations at participating hotels.
7. Free or Discounted Airport Ride Transfers
Airport transfers do not come cheap; taxis, private cars, and airport limousines can cost a bundle. However, under the 'Complimentary Ride Home' campaign, those holding a Citibank PremierMiles Visa Credit Card are entitled to free limousine airport transfers!
Standard Chartered WorldMiles World MasterCard has a similar perk, where cardholders can enjoy up to RM80 cash back on airport limousine rides from KLIA.
8. Complimentary Airport Lounge Access
Some cards offer complimentary access to the Plaza Premium Lounge at participating branches to cardholders, and perhaps even for the supplementary cardholder. Admittedly, this benefit is usually offered by the higher-end credit cards (which could cost you quite a bit on the annual fee department), but most other cards offer access to Plaza Premium Lounges at discounted rates.
There are also cards that extend the privilege to your travel companions. For example, Standard Chartered WorldMiles World MasterCard offers 20% off Plaza Premium Lounges' published rates for your guests.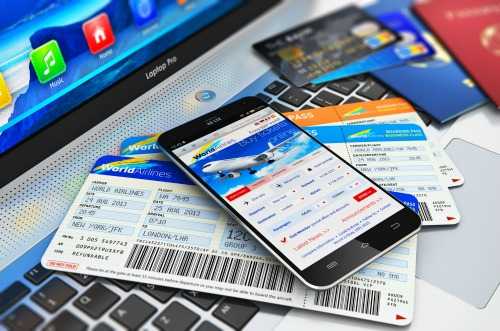 9. Discounted or Complimentary Golf Privileges
Fancy a round of golf during your trip? Well, you might have to consult your wallet first because green fees range from RM90 to RM200 or more (for exclusive clubs) for an 18-hole round.
If you have a credit card like the Maybank Visa Infinite, complimentary golfing sessions as well as discounts for accompanying guests.
10. Discounts On Credit Card Payments
It doesn't always "pay" to pay with cash for travel expenses. Credit card payments are often the preferred method by many merchants across the globe, with various deals and special discounts attached. For instance, AirAsia is offering discounts of up to 50% on selected flights for those who pay for tickets via MasterCard, whereas paying with an AmBank credit card gets you 70% off hotel bookings on Expedia.
Another current promotion offers discounts on accommodation and dining at selected Starwood Hotels and Resorts (e.g. The Westin and Sheraton) for those who pay with Citibank cards.
Read also: How To Quit Your Job And Travel The World
11. Concierge Service
It's a service that many aren't aware of about, although it's offered by most credit card providers in Malaysia. Concierge service acts as your personal assistant, and you can ask them to assist you on things like making reservations at restaurants or arranging your flights and overseas transportation.
While it may not directly save you cash, you can ask your concierge to help you find accommodation or flight tickets within an affordable price range, thereby saving you time and effort!
If you are itching for a vacation, don't forget to use your credit card when paying for your travel expenses to benefit from all these privileges. If you don't already have a travel credit card or looking to make a switch, just head to our comparison page to compare the available credit cards in the market, and choose the best one to suit your spending lifestyle!