In the last month, HSBC has announced not just one or two, but three concurrent promotions for its credit and debit cardholders, rewarding them for e-wallet usage – specifically on Fave, Touch 'n Go eWallet and Grab. Interestingly, both promotions give cardholders plenty of chance to earn cashback and points for the next six months – let's break them down to see how much you can earn.
HSBC x TNG eWallet


The most attractive promotion of the lot offers a very attractive 20% additional e-wallet credits when HSBC cardholders top up a minimum of RM50. The cashback is capped at RM30 a month, and is limited to a monthly pool of RM30,000 per calendar month. Promotion applies to both HSBC and HSBC Amanah credit and debit cards.
This promotion ends 30 April 2020.
HSBC x GrabPay


The second promotion, running concurrently, offers 1,000 GrabRewards Points for HSBC cardholders who save their cards into their GrabPay wallet and reload a minimum of RM50. Again, the offer is limited – only the first 1,045 debit card and 3,000 credit card holders per calendar month will receive the bonus points.
This promotion ends 30 April 2020.
HSBC x Fave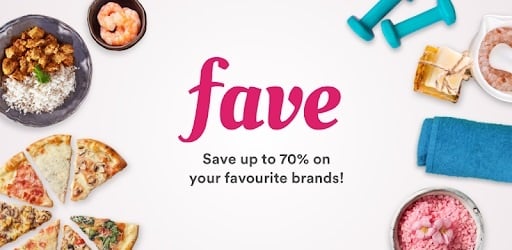 For Fave, HSBC is offering cashback deals for both FavePay and FaveDeals transactions, with slightly different promotions for existing and new users.
For existing users, both FavePay and FaveDeals transactions using the promo code FAVEHSBCC (for credit cards) or FAVEHSBCD (debit cards) will give an instant 20% rebate, capped at RM10.
Note that this offer is limited to the first 1,000 (FavePay) or 200 (FaveDeals) credit card and 100 (FavePay and FaveDeals) debit card redemptions per calendar month.
Meanwhile, new FavePay and FaveDeals customers using the promo code FAVEHSBCN will receive either 20% (FavePay) or 35% (FaveDeals) cashback, both capped at RM10. Cashback will be given in the form of Fave credits, which will automatically be used in the next transaction.
This promotion also ends on 30 April 2020.
How to maximise cashback and points?
1) Optimise the e-wallet top ups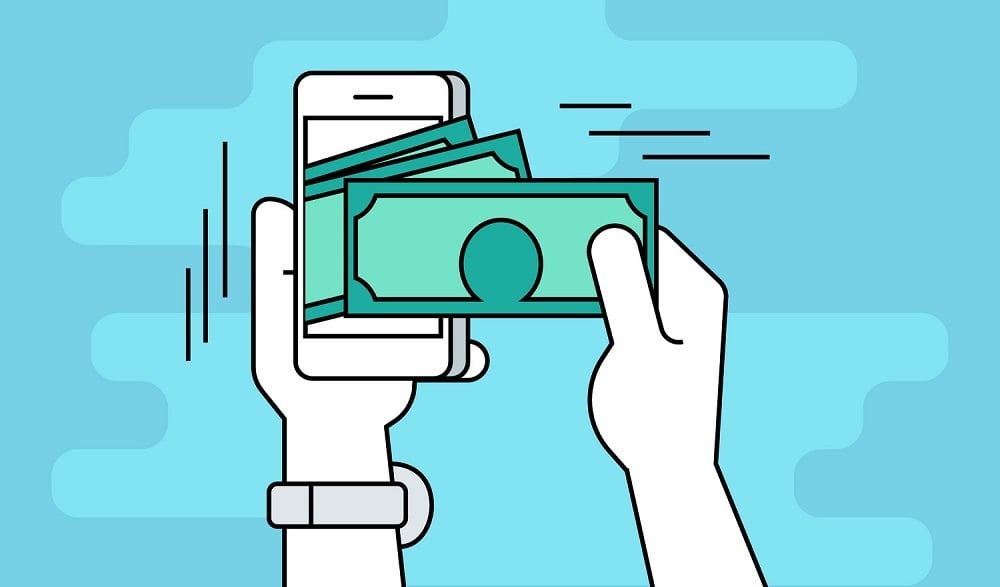 If you are a HSBC debit or credit cardholder and you use either or both TNG eWallet and Grab, this is a great opportunity to rack up free credits. You'll earn the maximum RM30 extra credits on TNG eWallet when you top up RM150, earning you 20% more credits – far larger than any cashback credit card returns.
Meanwhile, 1,000 GrabRewards Points is equivalent to RM8.33 based on Grab's new points redemption rate. This translates to a 16.66% return when you top up RM50 – not as much as TNG eWallet's returns, but you are also spending less to unlock this return.
As for Fave, it's not an e-wallet since there is no wallet function that you can add funds into. That said, 20% instant rebate is still solid – you'll hit the RM10 cap when you spend RM50.
2) Use the right credit cards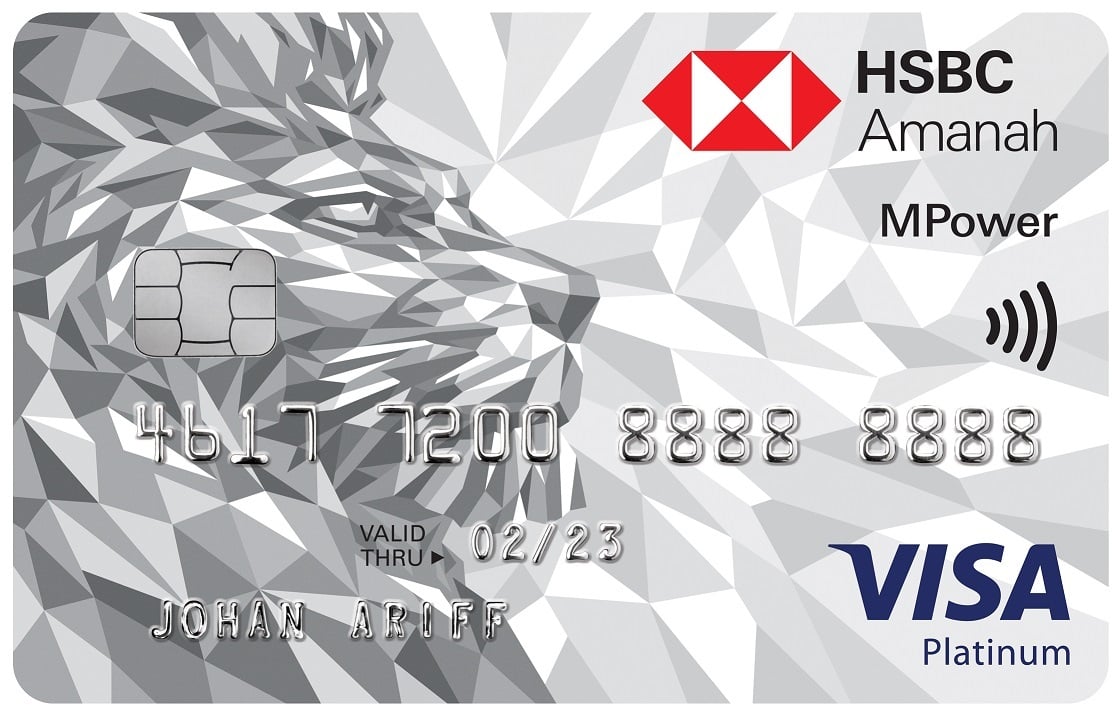 Of course, you can earn more rewards by using the right HSBC credit cards. For instance, the recently relaunched HSBC Amanah MPower Platinum Credit Card-i is offering 8% cashback for "closed" e-wallets capped at RM15 a month. "Closed" e-wallets are those which do not offer withdrawal facilities, and includes – you guessed it – Fave, GrabPay, and TNG eWallet! This is a limited-time feature, and will be reduced to 1% from April 2020 (one month before the end of the two e-wallet promotions).
If you use the HSBC Amanah MPower credit card to top up TNG eWallet and GrabPay to earn the maximum bonuses above, you'll be spending RM200 (RM150 on TNG and RM50 on GrabPay) and in return receive RM15 cashback (it should be RM16, but the monthly cap is RM15). Combine this with the top up bonuses, and you'll be earning the equivalent of RM53.33 in cashback every month from November 2019 until March 2020 – that's a total of RM266.65 with a net spend of RM1,000 over five months, and an effective return of 26.67%.
That doesn't even take into account the additional rewards you earn by spending with the e-wallets, which can be up to 7.5% on GrabPay and a random cashback for the first three TNG eWallet transactions per month (until December 2019).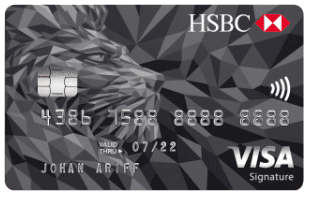 The HSBC Amanah MPower Platinum Credit Card-i offers better returns compared to two other popular HSBC credit cards. The HSBC Visa Platinum and Visa Signature yields 5x Rewards Points for online spending, which includes "closed" e-wallets like Fave, GrabPay, and TNG eWallet (Visa Signature only). Both these cards offer different redemption rates for a RM100 voucher: 50,000 Rewards Points for Visa Platinum and 30,000 Rewards Points (limited numbers) for Visa Signature.
That's a cashback equivalent of 1% for the Visa Platinum and 1.67% for the Visa Signature (at the RM1 = 5x Rewards Points earning rate for both cards), which pale in comparison to the 7.5% cashback you get with the Amanah MPower.
Maximise returns the smart way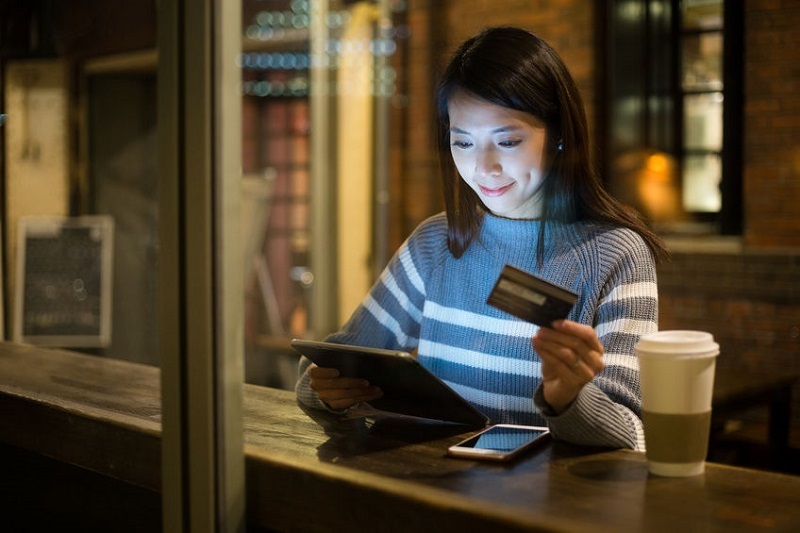 Promotions like these by HSBC are quite rare – the fact that HSBC is running all three e-wallet offers for six months means cardholders have plenty of chance to earn cashback. But since the rewards are given on a first come, first served basis, be sure to do your transactions as early as possible.
Remember also that e-wallet funds do not expire, so even if you don't spend RM200 via e-wallets in a month, you can "lock in" the bonuses to be used in the future. Just make sure you have the holding power to do so.
Similarly, if you don't use any of the e-wallets frequently, it's best to reload based on your needs – or you might end up with a lot of money stuck in Grab and TNG eWallet. These campaigns are designed to encourage spending, so be prudent when taking advantage of these offers to make sure you don't overspend and over-stretch your finances unnecessarily.