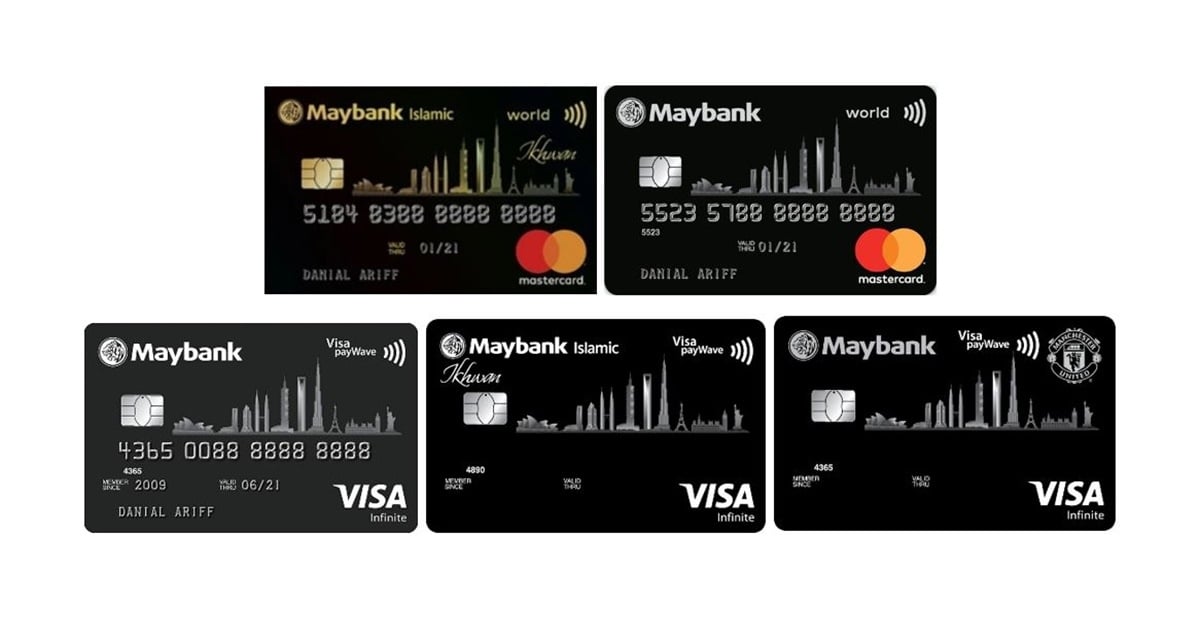 UPDATE: Maybank 2 Cards Reserve American Express is also included with this revision. The article has been updated.
Effective 1 June 2019, Maybank will be revising the benefits of a list of their credit cards, including its line of premium cards: the Maybank Reserve American Express, Maybank Islamic World Mastercard Ikhwan Card-i, the Maybank Visa Infinite Card, the Maybank Islamic Ikhwan Visa Infinite Card-i, and the Maybank Manchester United Visa Infinite Card.
In a nutshell, all Maybank Visa Infinite and Maybank World Mastercard credit cards will see some changes that range from air miles redemption rates, minimum income requirement, and annual fee waiver criteria. Here's a table showing all the changes:
With these revisions, all of Maybank's premium credit cards have been streamlined so all the requirements are the same: an annual fee of RM800 per year, waived upon a minimum annual spend of RM80,000 after the initial first year waiver, and a minimum income requirement of RM100,000 per annum to apply.
Maybank Islamic World Mastercard and Visa Infinite cardholders will definitely be feeling the pinch as they'll have to spend RM30,000 or 60% more in a year than they previously did in order to qualify for the annual fee waiver. Given the RM800 annual fee, this increased spend requirement will be a hard pill to swallow.
On the other hand, there is good news for
Maybank World Mastercard holders, as they end up on the winning end of this streamlining exercise. Both its annual fee and annual fee waiver spend were reduced earlier on 1 May 2019, presumably to match the other premium cards' requirements. Unlike revisions to the Visa Infinite cards, the revisions to the Maybank World Mastercard makes it a lot more competitive and a worthy alternative to the Maybank 2 Premier: reduced annual fees (from RM1,000 to RM800), free first year (vs RM,1000 previously), reduced annual fee waiver requirement (from RM100,000 spend to RM80,000), and a reduced annual income criteria (from RM120,000 to RM100,000). This card offers Treats AirMiles which never expire, and has a redemption rate of 6,000 Treats AirMiles = 1,000 Enrich Miles. Cardholders earn 2.5 Treats AirMiles for every RM1 spent locally and 5 Treats AirMiles for every RM1 spent overseas. New cardholders also get 50,000 Treats AirMiles upon approval.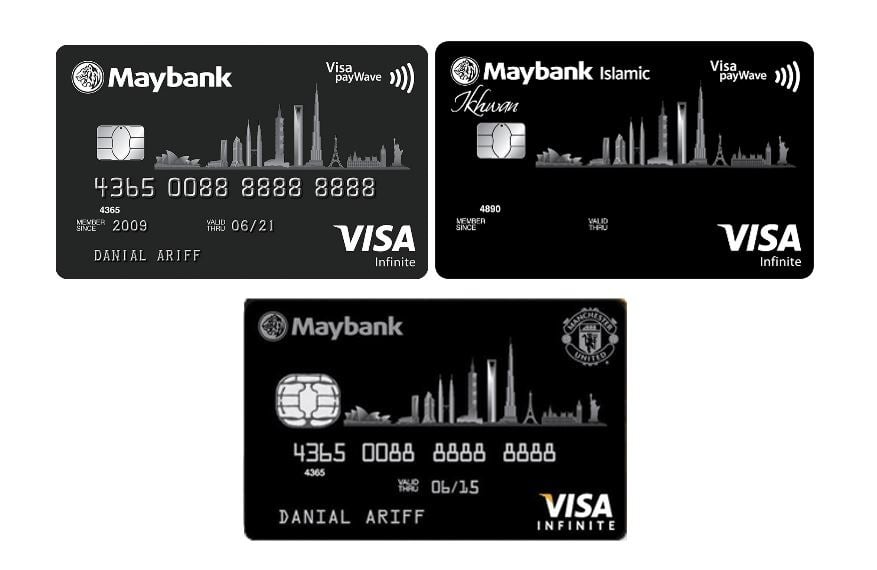 For the Maybank 2 Premier Reserve American Express and all Maybank Visa Infinite cards, there will also be changes when it comes to the air miles conversion rate. Cardholders now need 5,000 TreatsPoints to redeem 1,000 Enrich Miles, AsiaMiles, or KrisFlyer Miles instead of the previous 4,500 TreatsPoints. 5TP to one air mile can still be considered a favourable air miles conversion rate, but the change does make for an increase of about 10%, which will make a noticeable difference to existing cardholders who are used to claiming large amounts of airmiles.
If you were planning to apply for one of these Maybank credit cards, do take note of these new changes. The lowered minimum income requirement may make the cards look enticing, but if you can't hit the minimum spend of RM80,000 a year, the RM800 annual fee will sting. And if you were planning on funding an upcoming flight with your TP-earned airmiles, make sure to factor in the new air miles rate into your calculations.
In addition to its premium cards, Maybank also made
changes to the benefits of some of its other cards: two of its cashback favourites, Maybank 2 American Express Card (Gold and Platinum) and FC Barcelona Visa Signature, as well as the airmiles-earning Singapore Airlines KrisFlyer American Express Gold.
(Source:
Maybank)